Halloween just about killed me this year.  It was supposed to be all so easy and yet…it wasn't.  Story of my life, right there.  The children cooked up plan for another set of theme costumes and this year it was Peter Pan.  Ok, no problem.  We needed a Captain Hook costume for Boo, Mr. Smee for Pumpkin Girl, Peter Pan for Pipsqueak and a crocodile for Bip. Just a quick internet search, order them with a couple of clicks and sit back watch it all come together.
This is what really happened.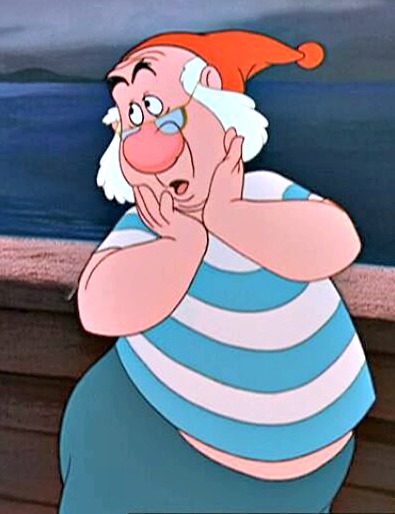 Turns out, there are no Mr. Smee costumes to be had.  Anywhere.  At any price.  You have to put it together yourself, piece by painful piece.  We lucked out and found the right kind of blue and white striped shirt at Land's End.  I got the smallest size I could, which was still too big for Pumpkin Girl, but the bagginess ended up looking good since Mr. Smee wears a baggy shirt to cover his belly.  It also allowed Pumpkin to put 2 layers under it to avoid freezing.  We found blue basketball shorts at the Nike outlet, striped socks at Marshals and she crammed her feet into a pair of brown sandals I am giving away.  I had prepared to make her hat myself but I found just the right one on Etsy and for $20 it was bought and done with.  A pair of fake glasses from Claire's and that was one costume finished.  I am carefully glossing over the hours of shopping and searching in thrift stores and digging around my own closet.  Some things are best forgotten.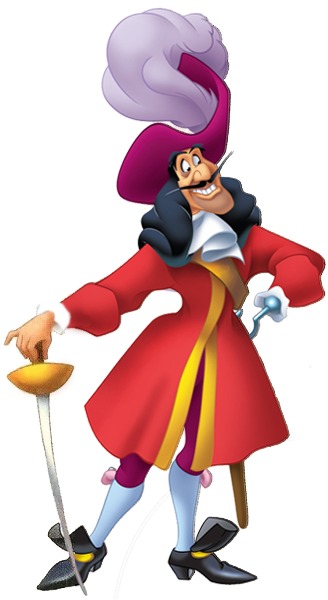 Captain Hook should be a breeze, right?  Well, it wasn't.  Capt Hook costumes only go up to about a boy's size 10.  Then there are generic pirate captain costumes available in men's sizes, regular or large.  They are not cheap.  Well, some are, but the nice ones are not.  And Boo is not man sized yet.  So the nice costume we bought needed extensive alterations.  Fortunately I've been working in Pumpkin's ballet studio's costume room for the last few years and I now know how to make those alterations quickly, invisibly and able to be removed.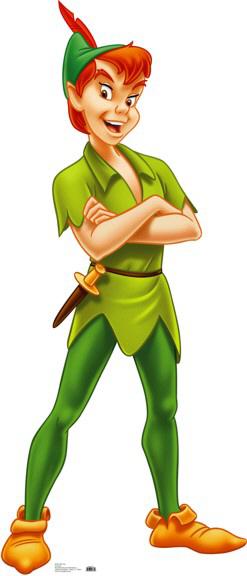 Peter Pan should be easy, too.  You'd think.  The Disney Store online does not carry them.  All the knock-offs had stupid looking hats.  The best looking one I could find was a Disney one from previous years, but in a size too big for Pipsqueak.  More alterations.  Sigh.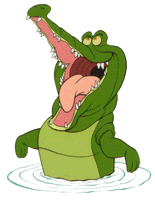 And then the alligator/crocodile.  There are several styles available for toddlers. And then nothing in larger sizes.  Nothing at all.  Finally I found an alligator from the "Where's My Water" app, complete with shower head coming from the hat.  Whatever.  I ordered it and found, to my delight, that the shower head was held on by hot glue and a few stitches.  Ten minutes of careful work and the shower head was removed in a way that I can replace it.
So, here they are, in all their Peter Pan themed glory.  What do you think?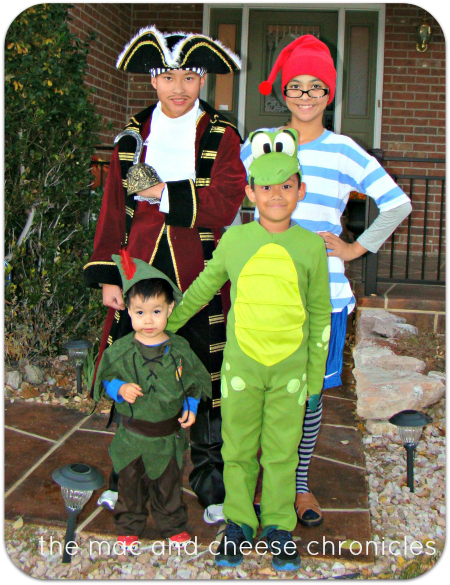 Print Friendly
More Mac and Cheese, please!