It was an amazing weekend.
So many memorable moments from backstage, but they are Pumpkin Girl's stories to tell.  As for me, I was an emotional mess in the final 10 minutes before the show and the long, long overture.  And then she ran on stage to see the Christmas decorations in her house and it was nonstop from there.  She was amazing in every way and I just sat back and enjoyed every minute.  Two hours later and it was over too soon.
Then on Sunday I was offered the chance to sit backstage and watch the whole show – and I did! It was equally as wonderful, but in a different way.  I had my camera ready for the moment it was all over.  I took this picture of my beautiful girl at the close of her first major leading role.  My Clara and her Nutcracker Prince.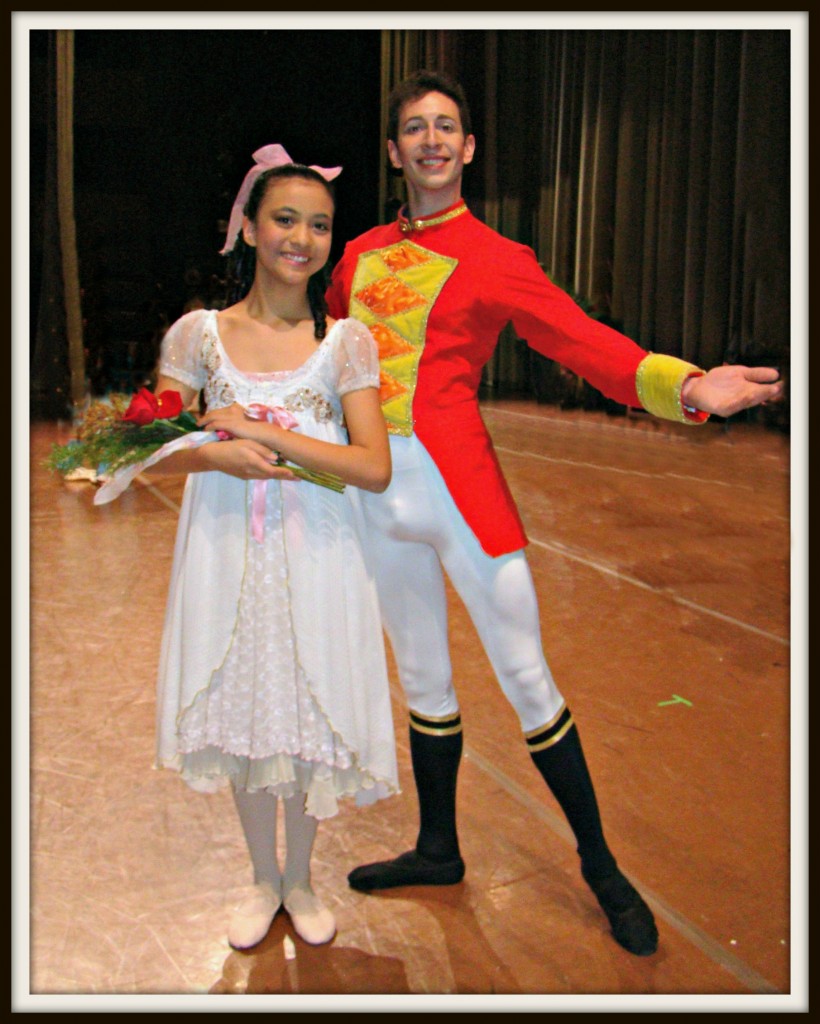 Happy sigh.  I am so proud of her.

Print Friendly
More Mac and Cheese, please!