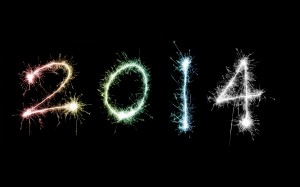 Happy New Year!  I've made some cosmetic changes to the blog over the last few months, but I haven't mentioned them.  If you haven't stopped by in person, come on over and take a look.
I changed the color scheme and my blog header, as well as my picture over there on the sidebar.
I made a nice little recipe index for all my quick and easy recipes.  There's a link in my sidebar as well as tab on the top of the page.
My free planner pages are on their own page now, too.  The link is also in the sidebar, but for some reason, it doesn't want to add itself to the tabs on the top.  Whatever.  I'm not going to go crazy trying to make it work.
Another new addition to my sidebar is a widget for my most popular posts.  It'll change all by itself and it's supposed to add little thumbnail pictures, but right now they are so tiny that it's not too effective.  I'll work on it later.
I'm going to keep up my two blog series – Pinterest Wins and Disneyland Tips.  I'm also going to start another series which will show you my craft room makeover – from crap room to craft room!
So a Happy New Year to all of you, and thank you for sticking with me all these years.

Print Friendly
More Mac and Cheese, please!