It was a cold month.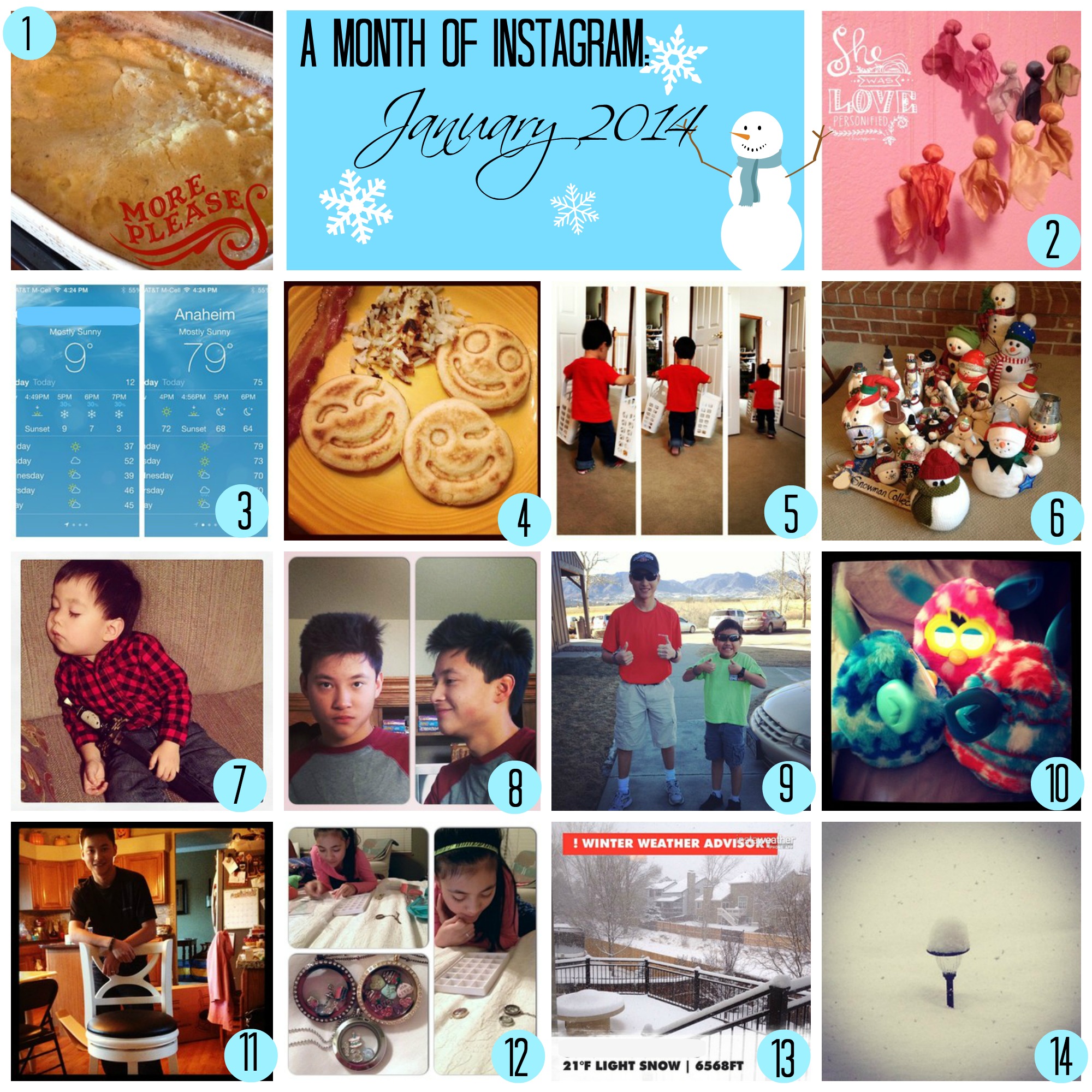 1.  New Year's morning tradition: Eggnog Puffed Pancake
2.  I hung Becca's rainbow fairy mobile in my new craft room
3.  70 degree difference between us and Disneyland
4.  Dinner is happy to see us (pancakes made on Phil's new griddle)
5.  Someone made off with my new Ikea trash baskets
6.  LTC Freeze (front and center with the green scarf) has amassed his army.
7.  Asleep with his weapon – a Marine in the making?
8.  I don't know how his hair does this. My grandpa would have said he has wavy hair…because it stands up and waves.
9.  Forecast high of 61…my boys wear shorts.
10.  Furby play date on my bed.
11.  Boo built me this chair for my craft room. I heart him.
12.  Building lockets with my daughter.
13.  Not quite "light snow". #ilovewinter #ilovecolorado
14.  Malibu light wishing it was in Malibu.

Print Friendly
More Mac and Cheese, please!