I've been working on my craft room for about a month now, off and on as time allows.  Here's where I am right now. (The pictures are off my phone, sorry for the quality.)
First up, here we are looking in from the door.  It's pink!  With a window! And carpet!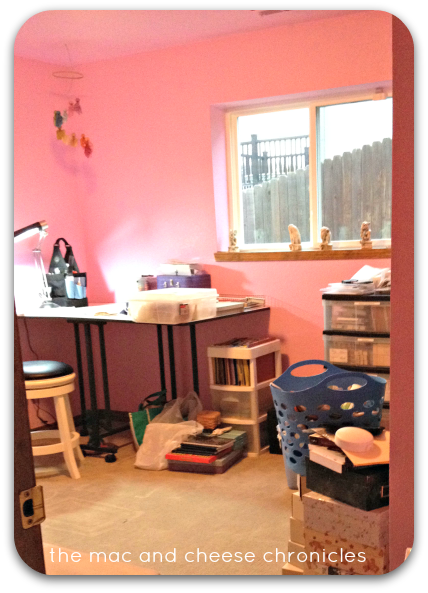 To the right of the door is my Wall of Storage.  The brown cubbies will be moved to another room and the beige containers will be replaced with pink ones.  I'm just waiting for them to go on sale again (probably next month).  Everything that is sitting out will be put into fabric bins, too.  This picture has the truest representation of the pink color of the room.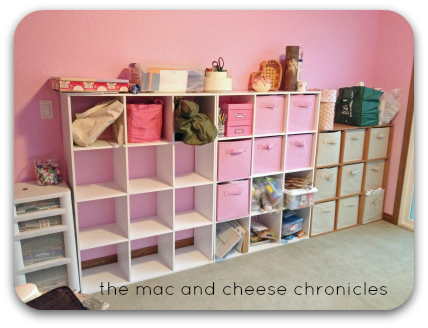 My craft table! With Ott light, phone, and the stool Boo assembled for me. Everything under the table is leaving, everything on the table is waiting to be put away.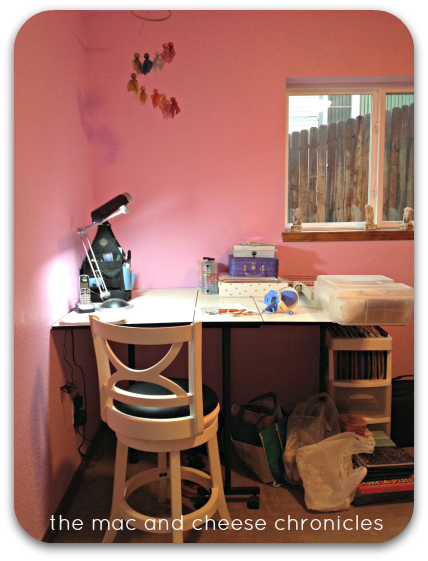 These two black towers of drawers hold rubber stamps and accessories.  Don't judge.  This is *after* the first purge when we moved here.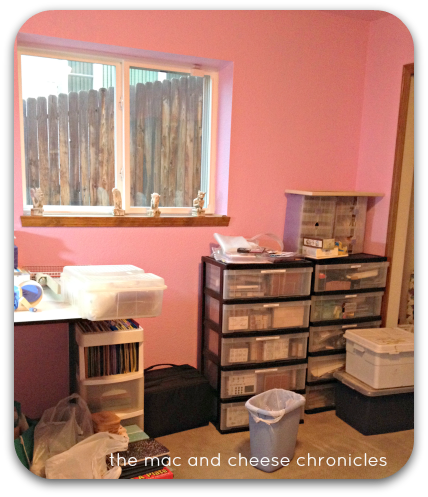 And the closet.  We removed the doors and a built-in shelf and stuck the bakers rack in there.  Every single thing that is on the floor in this picture is leaving!!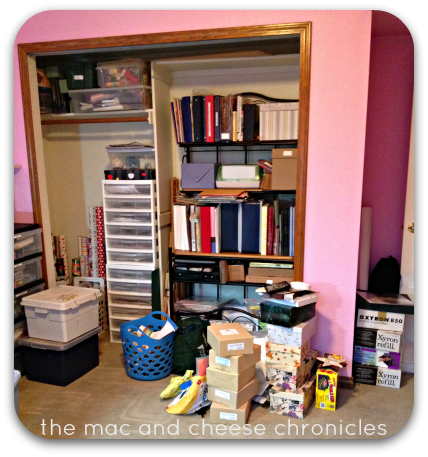 I have an actual, functional craft room now!  It's messy, yes, but I can use it.  I went in there just yesterday to cut paper with the guillotine paper cutter.  Just walked right in, didn't have to step over anything, didn't have to move anything out of the way.  Just cut the paper, put the scraps in the scrap bin and left.
It's dreamy.
Next will be getting those new pink fabric bins, clearing out the rest of the things that don't belong, and doing a little decorating.
If you promise not to laugh, you can see how it started off here: Craft Room Do Over.

Print Friendly
More Mac and Cheese, please!