I got a Silhouette Cameo cutting machine a little while back.  I've seen projects around Pinterest and blogs for a while, but I didn't think it was something I needed.  Plus, it's expensive!  But you know me, I've rarely found a craft I didn't like and all of a sudden I needed to have one.  Mostly because I can no longer find the vinyl saying in my music room and I want to replace it after we paint.  So yeah, had to have it.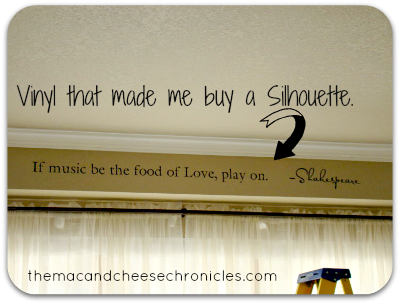 I started with a label for my homemade laundry detergent.  I totally stole this idea from somebody else.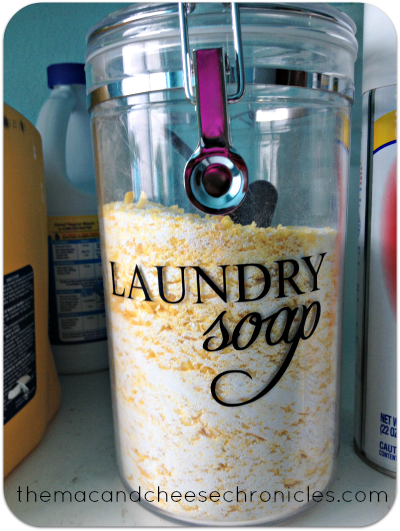 I made some Christmas presents, including this lighted, frosted glass block.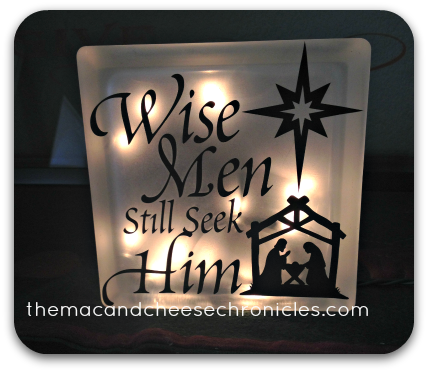 And ring bowls for Pumpkin Girl's friends.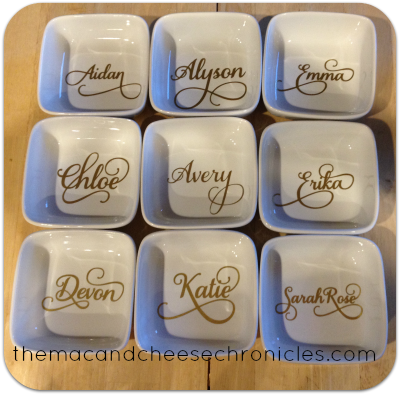 All those projects are vinyl, but the Silhouette can do paper projects, too.  This one was for another of Pumpkin Girl's friends.  I even made the matching envelope!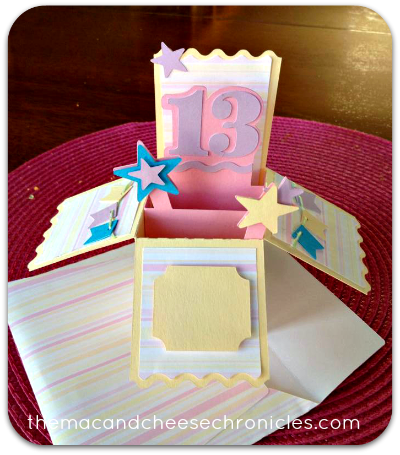 I'm totally impressed with myself, er…the Silhouette. The birthday card and glass block are just files I purchased from the Silhouette store.  I made little Valentines for my children from purchased files, too.  (They seemed to have disappeared, so I can't share pictures.)  I created the laundry soap label and the names for the bowls myself, just using fonts I have on my computer.
I really did need one, didn't I?  Now…just to get around to that Shakespeare quotation.

Print Friendly
More Mac and Cheese, please!