How is it March already?  I think January and February speed by the fastest of all the months, which is sad for me because I love winter. I'm just glad that this year, Lent and Easter have held off until February was over.
Last year, Bip and I started a Lent Lapbook.  If you're a homeschooler, you are probably at least vaguely family with lapbooks as a good hands-on way to teach material on one central topic.  Even though Lent has begun, it isn't too late to start a lapbook.  I do not possess the organizational skills to actually create one from scratch, so I purchased mine as a download from this site: Lapbooks for Catholics -Lent.   The printable file is $10, which isn't a bad deal, considering how many pages and activities it comes with.  Most of the activities have multiple options to meet the abilities of a range of children.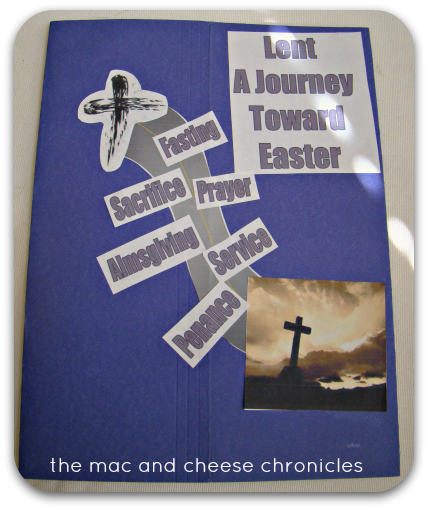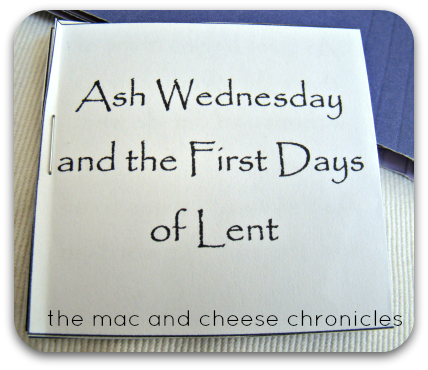 There is so many activities included that we didn't even get close to finishing last year.  I chose the things that were most important that Bip learn as a 2nd grader. Now we're going to add more to it this year and build on what he knows.  This could turn into a multi-year study of Lent for us!
Another good resource for Lent is by my friend Jen over at The Polka Dot Posie.  She has created a free printable worksheet to go along with the popular 40 Bags in 40 Days challenge.  She also has some good ideas for making the challenge more about serving others.  Tell her I sent you! The Polka Dot Posie 40 Bags Printable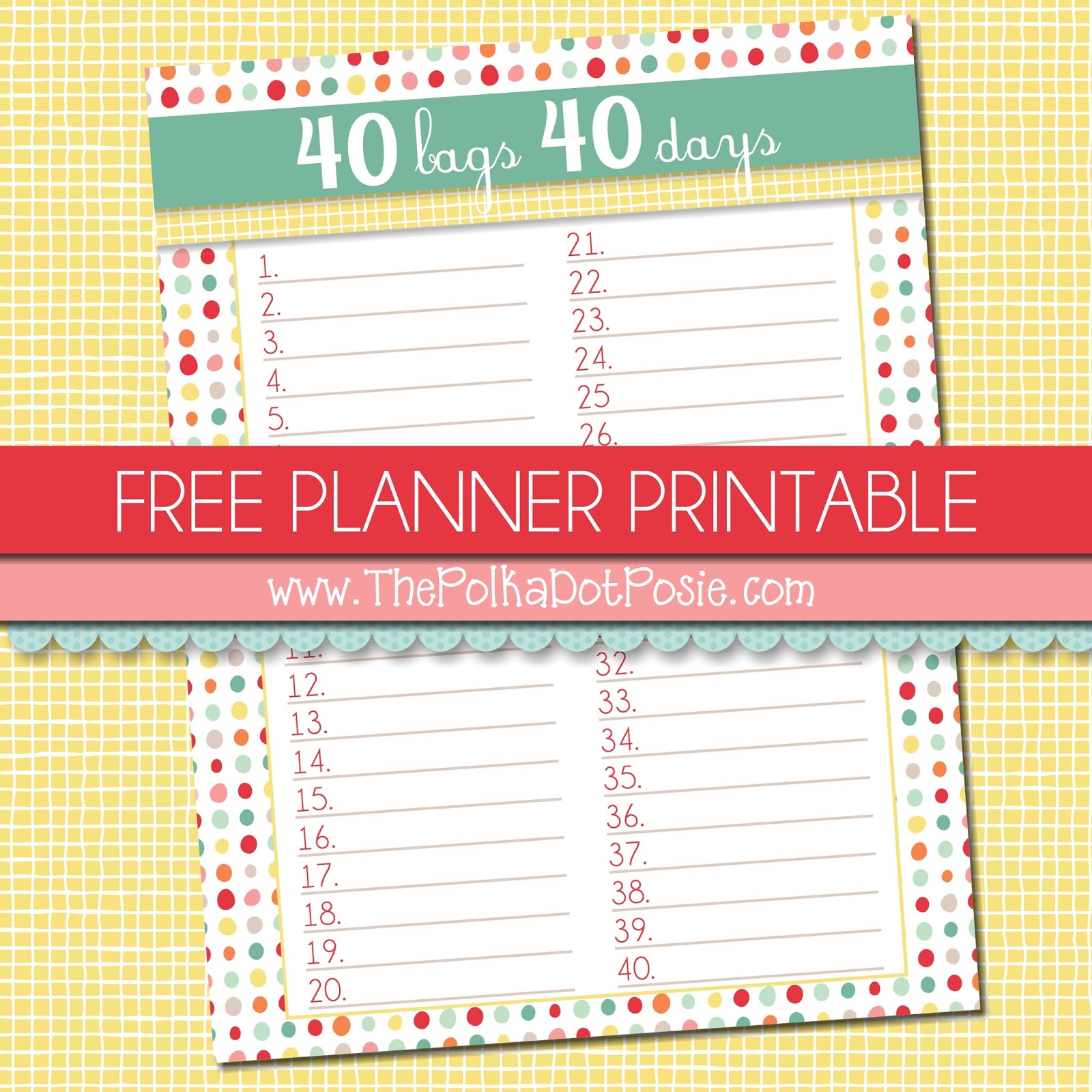 Print Friendly