Just one last look at Pumpkin Girl as Clara.  I can't help it.
Here we are, after the first show.  She is holding the flowers we bought her.  Pipsqueak loved the show, but fell asleep during the Waltz of the Flowers.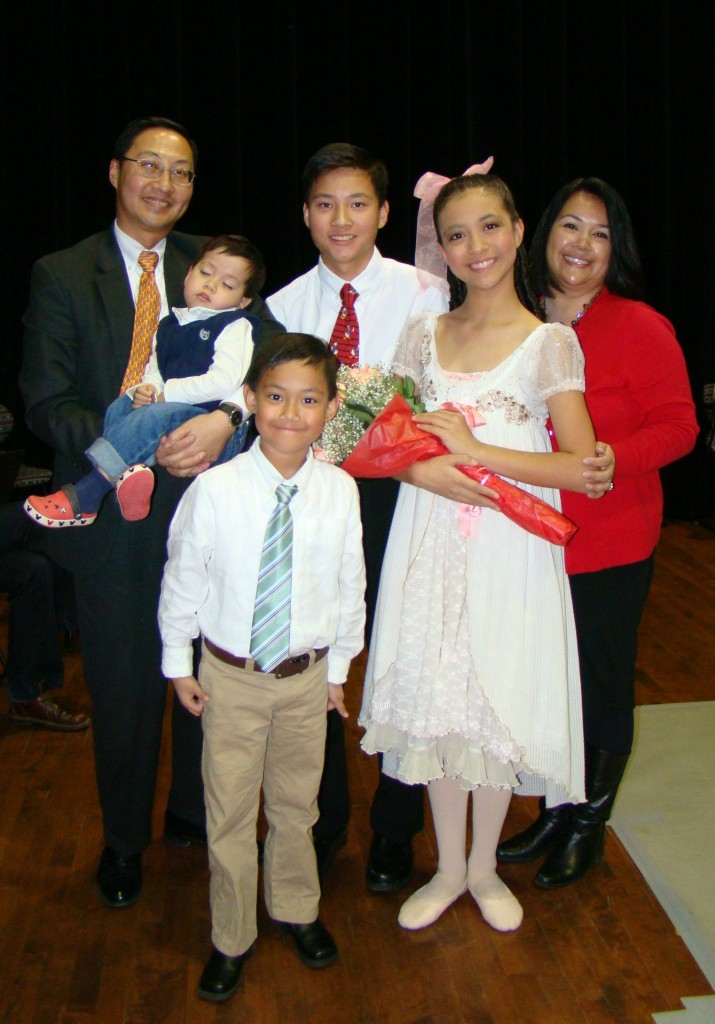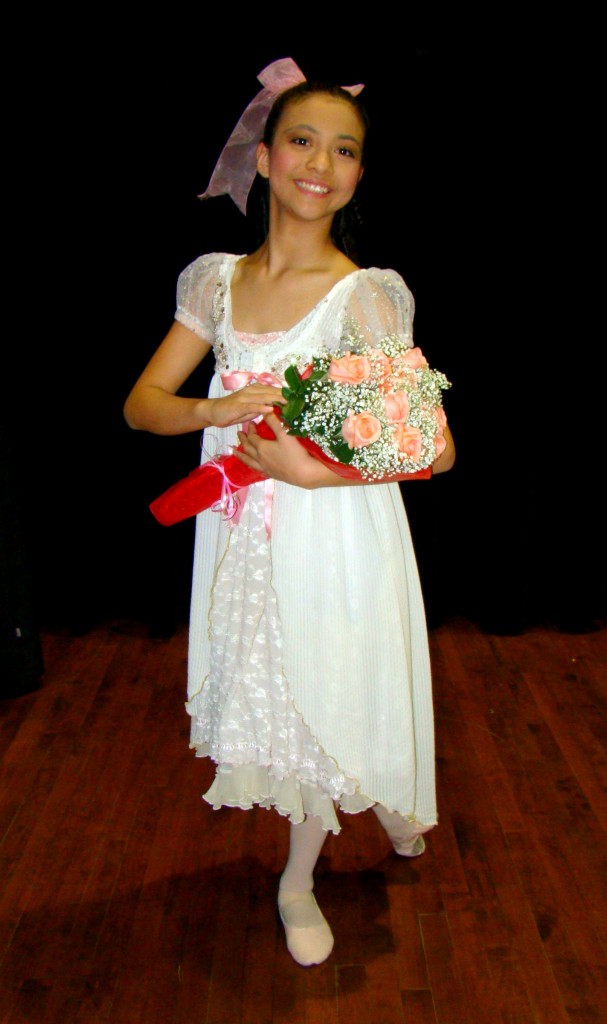 She also made an appearance at a local Barnes and Nobles store.  First the Sugar Plum Fairy danced, then Pumpkin danced, then she read the story of the Nutcracker to the children.  She was wearing the Clara costume from her ballet company for their performance later this month.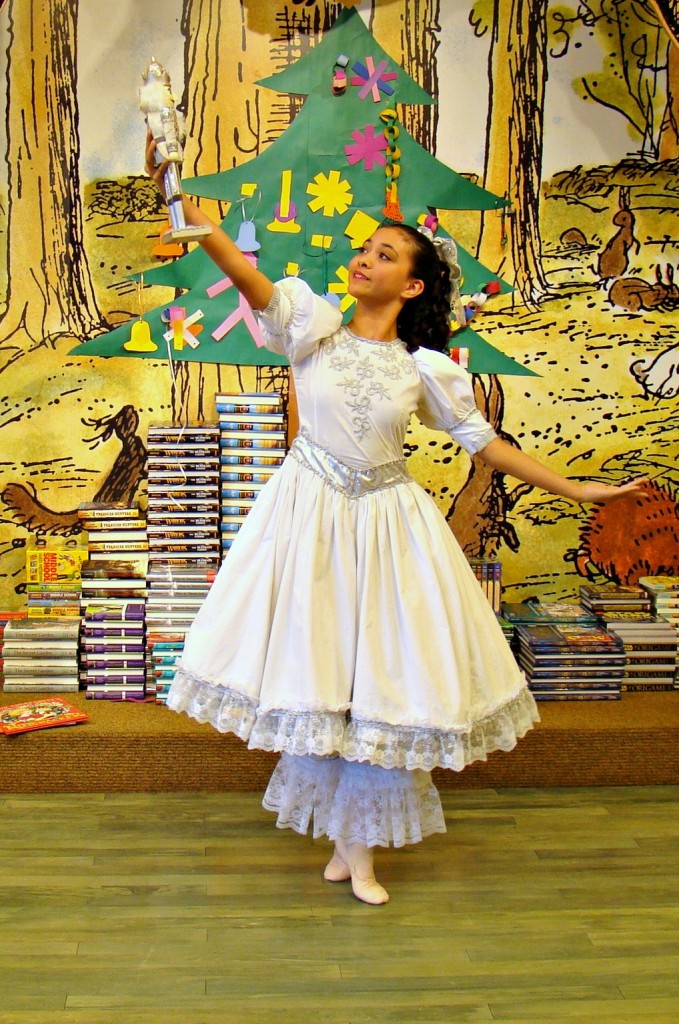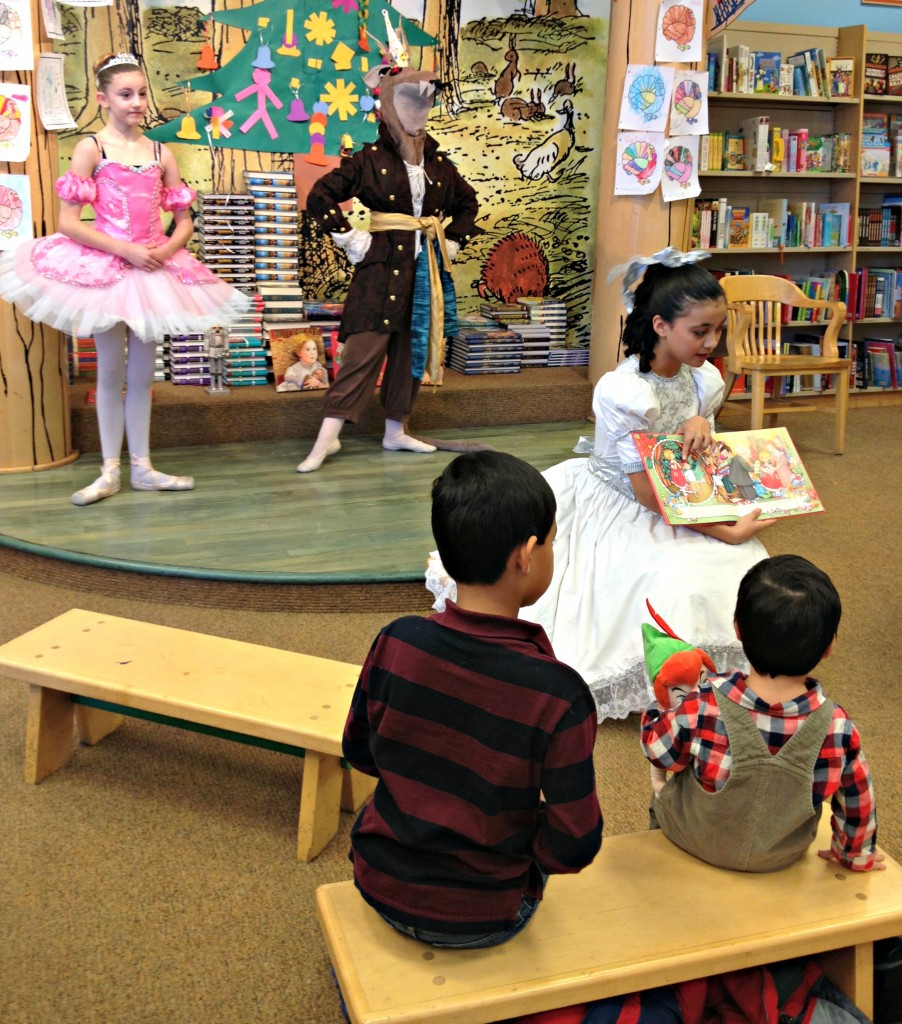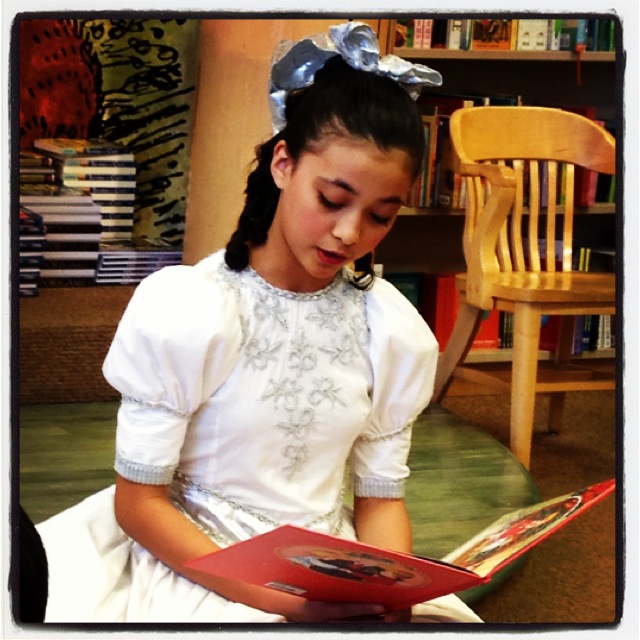 Print Friendly