Not too long ago we went to see the Manitou Cliff Dwellings.  Philip and I have been to Mesa Verde…a very long time ago, way back before we were married. We were kind of surprised to find out that there are cliff dwellings not to far from us.  It turns out, these particular cliff dwellings were moved from somewhere else and carefully reconstructed in a way that lets visitors climb in and around them.  How fun!
Here's the family right out front.  I would never have known those cliff dwellings weren't built right there by the Anasazi if I hadn't read up on them beforehand.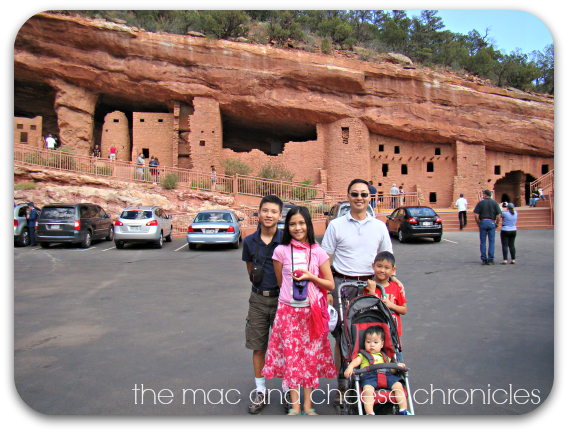 Right before you get to the actual ruins, you'll see this Pueblo style building.  It is the museum and gift shop.  I think it's kind of cute.  The kids liked the museum, especially Boo, who is really into history.  It's definitely worth stopping in and taking a look.  They've got lots of nice displays which help you get a feel for the Anasazi.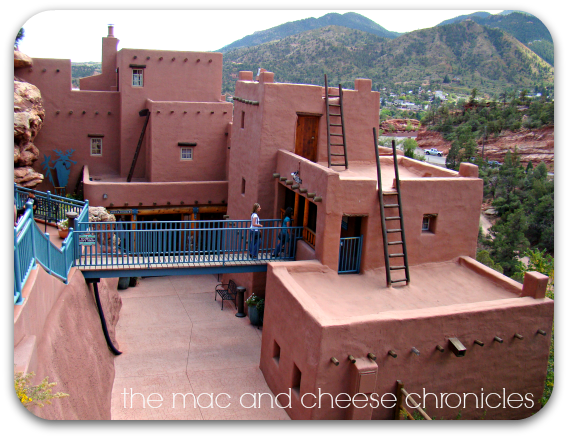 The gift shop is really big! Another reason to stop there first is try to get your kids to forget about all the souvenirs they see and want!  Actually, I really liked the gift shop, though we only bought the usual postcards, magnets and key chains.  One especially cool thing in there was this model of the cliff dwellings built right into the wall.  I wonder if I can get someone to do that in my house?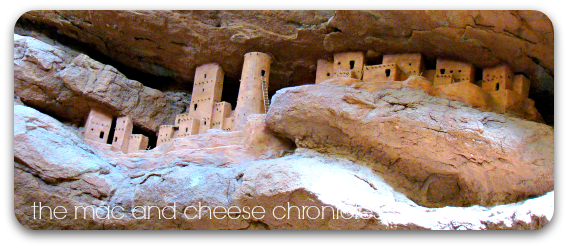 And being the tasteful, cultural sensitive place that Colorado is, there were fun, appropriate displays like this one.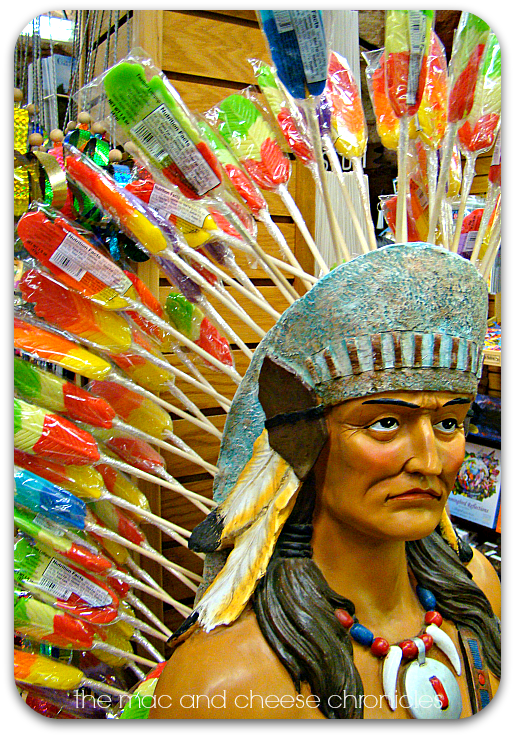 Yeah, no words, really.  Does it make me a bad person that I think this is pretty funny?
Ok, so onward to the cliff dwellings themselves.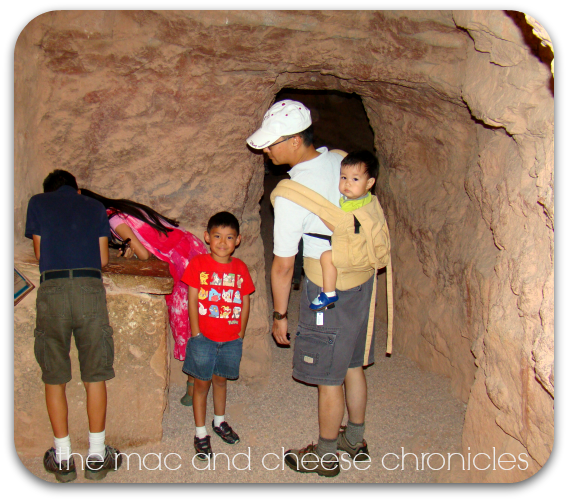 These may be somewhat smaller than the ones at Mesa Verde, but you can walk around inside these.
I think the kids really exploring the cliff dwellings, peering inside window holes and climbing into rooms.  It made the whole experience much more fun than just looking and taking pictures.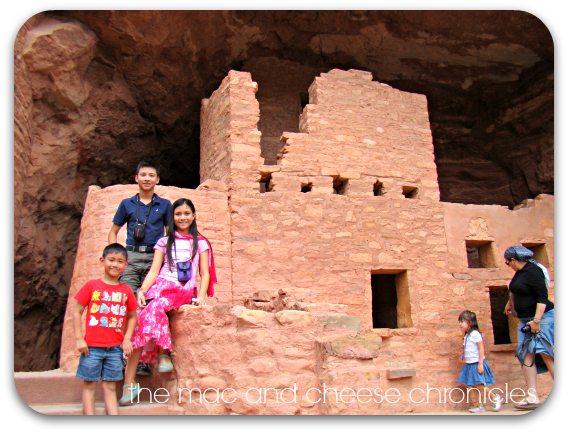 I don't think Pipsqueak cared one way or another.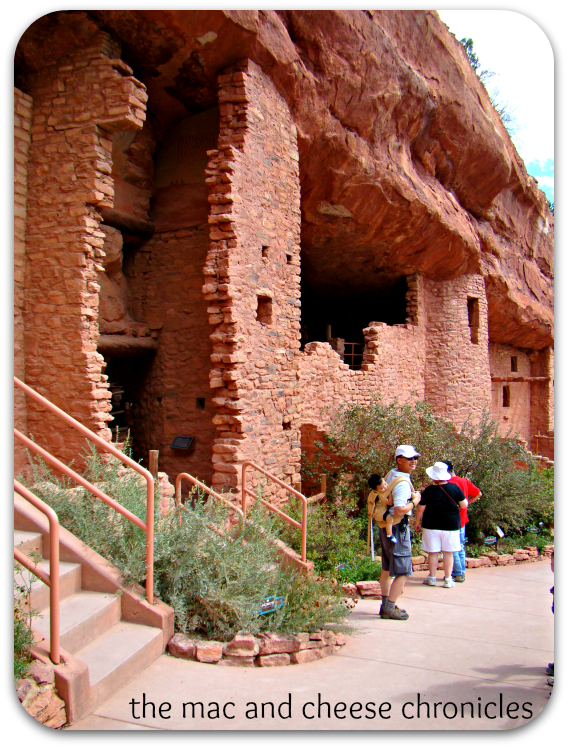 If you go – make sure you check their hours, which are seasonal and based on the weather.  Call ahead of time to double check.  Admission is kind of pricey: $9.50 for ages 12 and up, $7.50 for ages 7 and up.  Check out this site for a coupon: Pikes Peak's  Area Attractions.  They have picnic tables for you to use and you can either bring your own food or buy some there.  We did neither, so I can't really comment on comfort or food availability or price.  Wear comfy shoes and dress appropriately for the weather!  For more information, you can visit the website here: Manitou Cliff Dwellings