All ready to go!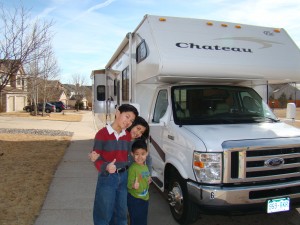 Notice the children are in long sleeves, but no coats. Remember, this is Colorado. In January. Before the week was out, local schools would close for 2 consecutive days, not for snow, but for cold. My powers are awesome!
All ready for bed!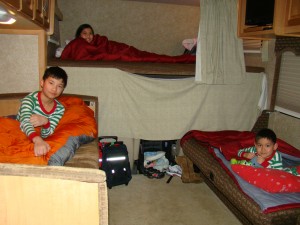 Boo was happy to finally be allowed to sit in the front seat!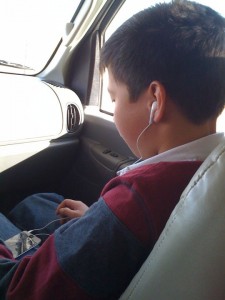 He helped navigate, reading the Triptik and learning to follow along with the road signs. I could only hear snippets of conversation from where I was sitting, but I could tell that he and Philip were bonding. One conversation I remember was about the difference between spying and intelligence gathering. It all depends on who the bad guy is and who got caught.
Bip gets his turn at the wheel.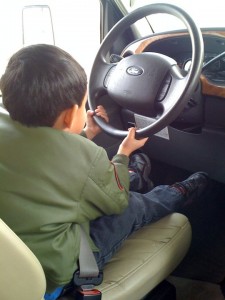 He said, "It's on cruise control!" Pumpkin Girl replied, "That's good because your feet don't reach the pedals." Siblings!
Pumpkin Girl enjoyed playing on the iPad while Phil drove.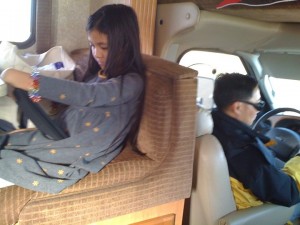 Looking out of window during breakfast in Little Rock. It'd been raining for a few hours, with no end in sight.