It's a pretty amazing thing when your child sets his sights on a goal and achieves it.  Words really cannot express how proud I am of Boo for deciding to be an Eagle Scout and for reaching his goal.  He was 15 years old, 1 month and 20 days old when he did it.
The presentation table was set up with his scarf, medal, pins, flowers and a candle display.  Each candle has a BSA rank badge beneath it and they were lit during the ceremony by a scout of the same rank.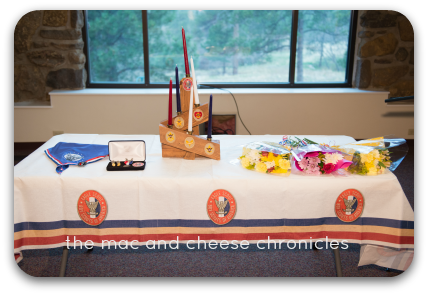 Outside the room was his scouting display table.  Starting at the left were his Pinewood Derby cars and trophy, and his red Cub Scout vest. When we received his Arrow of Light at the end of Cub Scouts, his den from back in DC where he started, sent him the same arrow given to all his former den-mates.  When he crossed over to Boy Scouts, an Eagle Scout shot an arrow at a target as each boy's name was announced.  Boo's arrow hit the bull's eye.  Both those arrows were part of the display.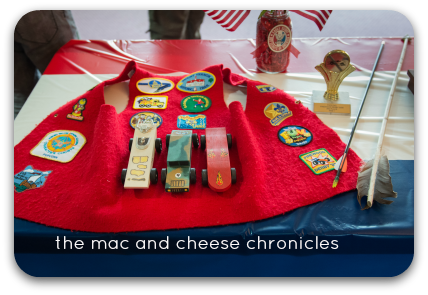 Next was the guest book and a basket to hold any cards that came.  Then was his Eagle display. (I made the decoration in the background from an idea on Pinterest.)  We had a flag flown at the US Capitol and it's there in a frame.  Another Pinterest idea was for a shadow box with each of his rank cards and badges, with a space waiting at the end.  His Eagle certificate is just out of the picture, as is his Order of the Arrow sash.  The framed certificate is his registration into the National Eagle Society.  We put all his official congratulation letters into a binder for people to flip through.  We call it his Book of Kudos.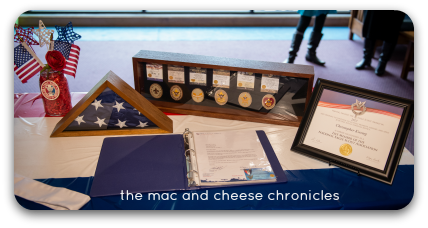 Here's what the whole thing looked like.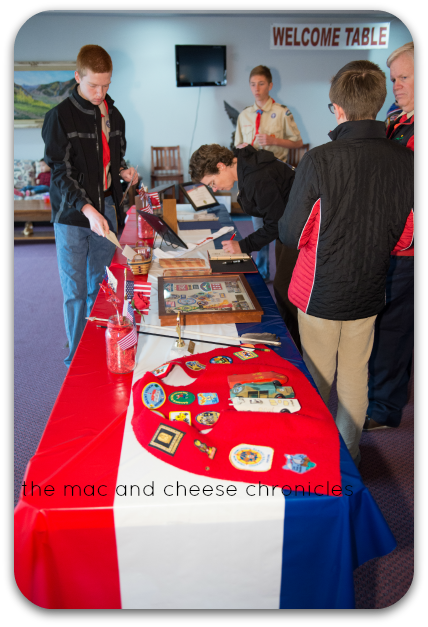 Here's my Eagle Scout with his cake.  I think they both turned out nicely.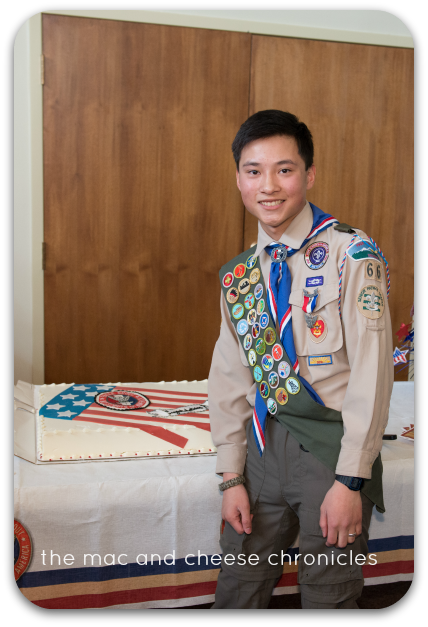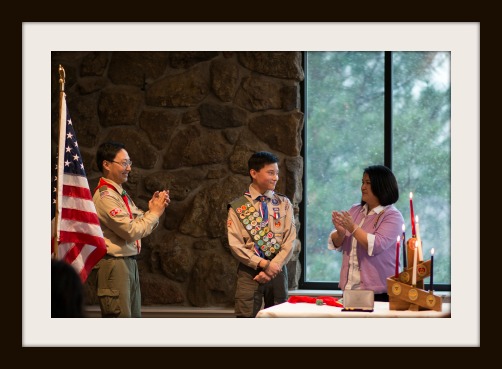 I managed to hold it together, just like I did for Nutcracker.  I had to keep dabbing at my eyes the whole time, though.  Look at him – He's an Eagle.
(You can check out my Eagle COH Pinterest Board to see where I got some of my inspiration here: Eagle Court of Honor.)