On a whim, I decided that we would celebrate
Dias de Los Muertos
this year. We didn't go all out with all the altars, decorations and foods. We couldn't go to the graves of our loved ones because we live all the way on the other side of the country. We kept it simple and made
sugar skulls
and drank
atole
.
Here's our sugar skulls, fresh out of the molds:
Here they are, all decorated: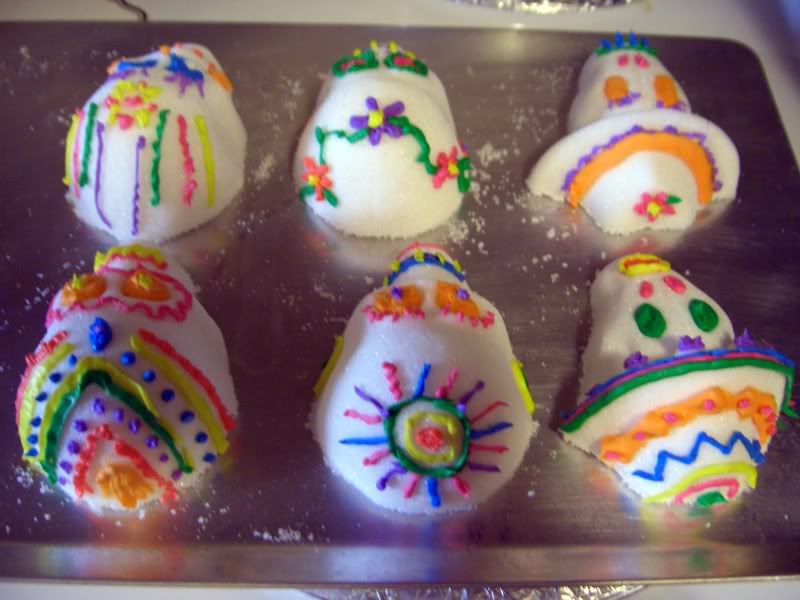 They were very simple to make, and a lot of fun, just time consuming. The more brightly colored and lavishly decorated, the better, so you can really let loose with the creativity.
Atole happens to be one of my favorite drinks.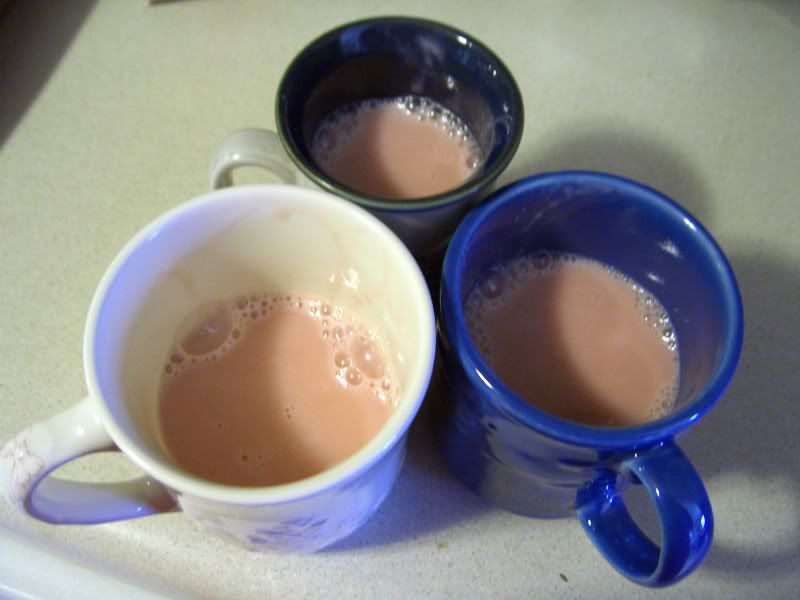 Print Friendly
More Mac and Cheese, please!