Our 2nd night's performance went much better than the first.  We all had a better idea of the timing and pacing of the costume changes and how to best use our down time.  It was a huge learning experience for all of us!  Boo, Pumpkin Girl and I got to watch most of the show from backstage which was really cool!
The polka that was a disaster at most practices and especially at the previous performance was a resounding success last night!  They have never danced the polka better! Some of the other moms and I took charge and lined the dancers up in the lit hallway way offstage and walked them into the wings of the stage and made them stay in place.  The children were much more settled and confident when they took the stage in the dark and just danced their hearts out.  I don't have any pictures from the polka because it moves way too fast.
The next dance for them was Los Machetes and it was just as good as it has always been.  Boo leads the boys out and then generally stays in one place, which makes for good pictures.  While he's flashing his machetes, the girls are swirling around him with their beautiful skirts – much harder on the picture taking.  But here's what we've got to share:
This one's blurry, but that's Pumpkin Girl in the turquoise dress. (click on it to see it better)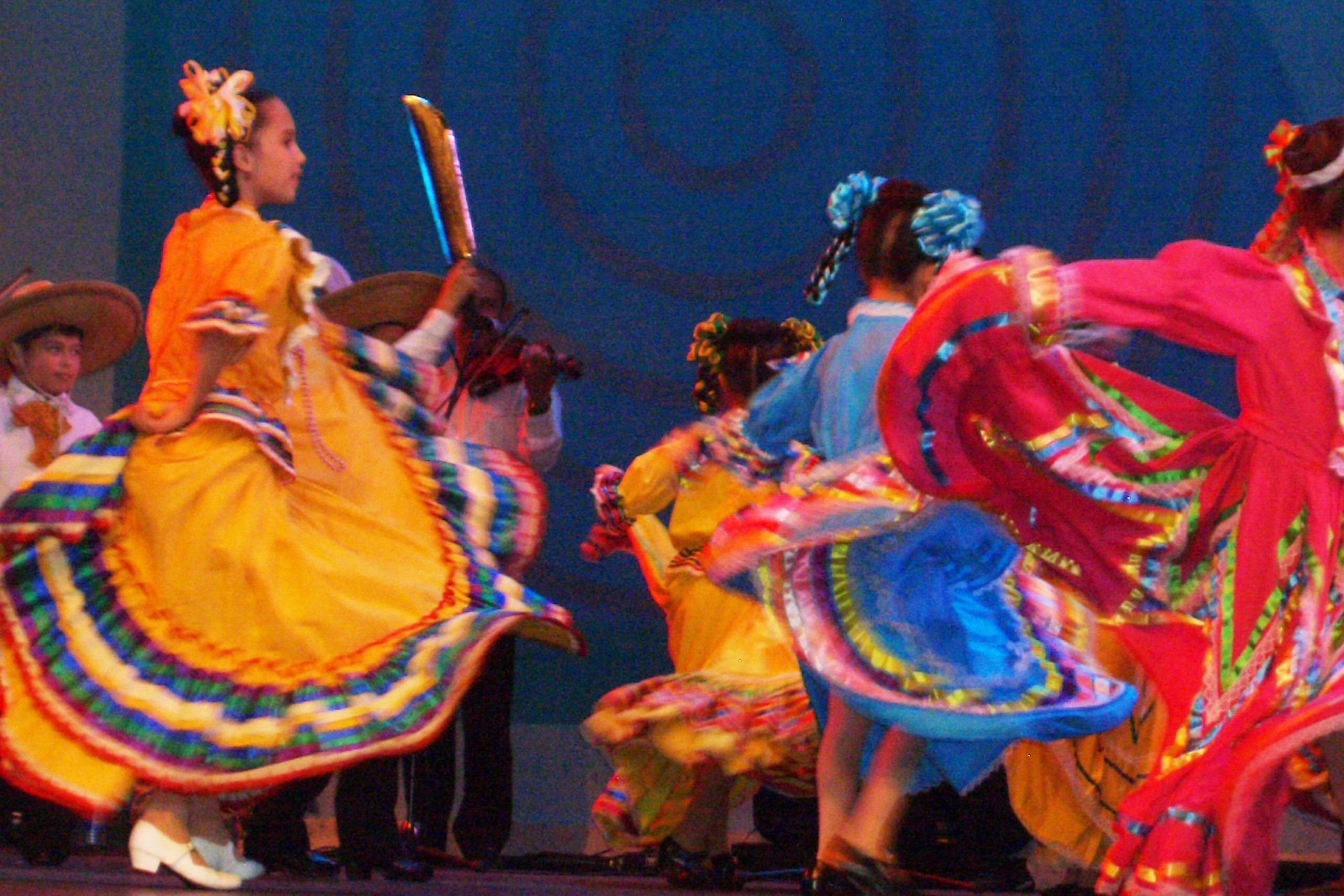 And there she goes, swirling away.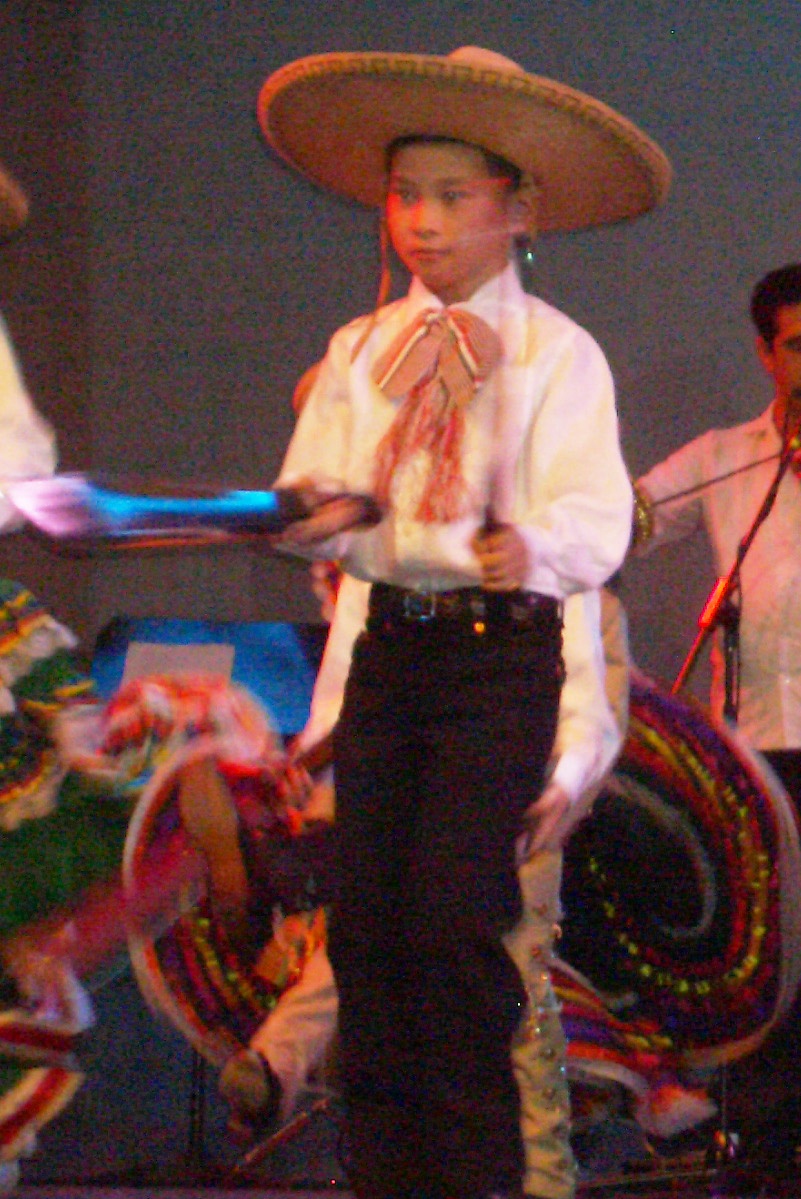 Here comes Boo, working those machetes and the sombrero.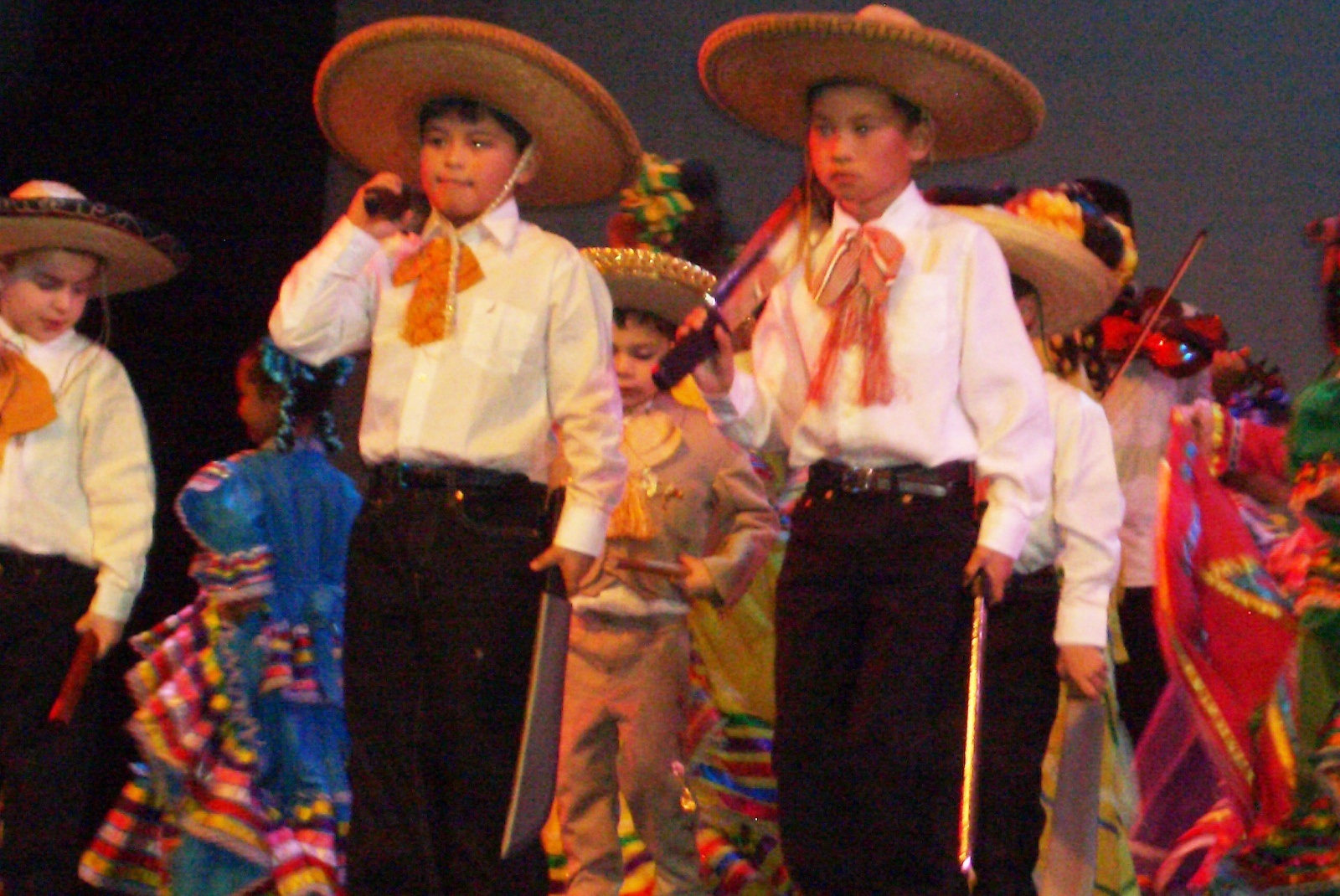 One more of Boo.  That's Pumpkin in the back, on the left.
The last dance was a merenge for carnival.  That's another really fast moving one, not so good for the pictures.  Last night's performance started an hour earlier, so it was only 9 pm when they took the stage for that last dance, instead of 10 pm like the night before.  It really made a difference in their energy levels – and you could tell they all had fun.
So now we're done with any major activities for a while.  We can settle down and get some school done and enjoy the ride.

Print Friendly
More Mac and Cheese, please!