Today when I got home from our homeschool group, I found this on the front step: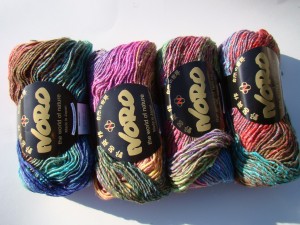 And I found this in my living room: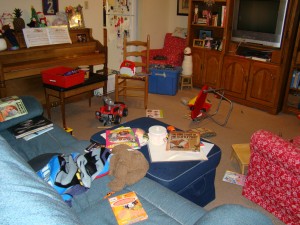 So what's a knitter to do?  Well, since I didn't make the mess, I'll let the culprits clean it up themselves.  And since I did buy the yarn, I'm off to wind it and print out the pattern I'm using with it.
Priorities.  Gotta have 'em.

Print Friendly
More Mac and Cheese, please!