I thought I'd share the recipe for our favorite Halloween snack mix.  It's so easy and so yummy!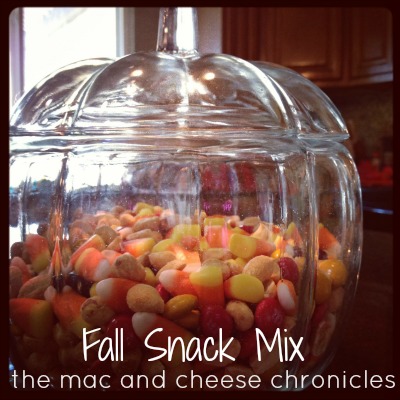 The whole recipe is this: equal parts (like 1 or 2 cups each) of M &Ms, peanuts and candy corn.  Mix together and display fallishly!

Print Friendly
More Mac and Cheese, please!