Well, I guess it's time.  Time to change my picture that appears in my sidebar.  Afterall, the old picture is 5 years old and I'm approaching a Major Milestone Birthday this month.
I like the old picture.  You can read the story behind it here: The Haircut. But I guess it's time to let it go.
So I had a little photo session with myself in the bathroom mirror and behold…the me that is me today.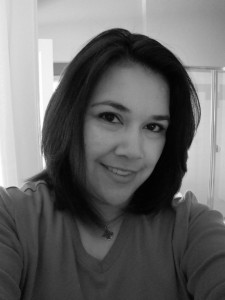 Print Friendly
More Mac and Cheese, please!