While the baby is busy enjoying his limited days in my belly (he's on 30 days notice to vacate), I wrapped up some final projects for him.
Here's a little hat from Ann Budd's Knitter's Handy Book of Patterns.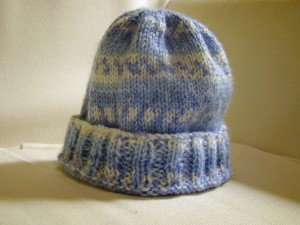 It's a great book if you like to pick your yarn with only a vague notion of the sort of project you want to use. Or if know what you want to make and the yarn you want to use, but don't want to do the math to figure out how to make it all work out. An any gauge, any yarn, any needle, any size book. Love it!
Also, love the yarn. Usually, all the different colors and patterns would be achieved with different yarns and complicated charts, but this is self-patterning yarn. So the simpler the pattern, the better, which totally works for me.
And matching socks, just because.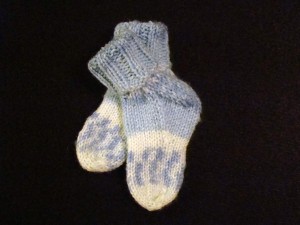 I've got one more hat in mind to make for him and then I'm ready for him to arrive.

Print Friendly
More Mac and Cheese, please!