DORK!
I totally forgot that Monday we were supposed to share our D pictures! Such a dork. So I should totally put a picture of me here, right?
Not so much. How about I give you a little preview of what our vacation was all about?
D is for Disney Cruise!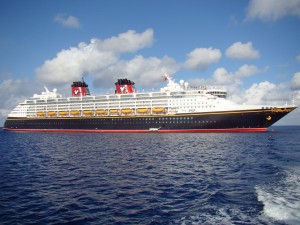 Isn't this a great picture? I took this while riding a tender to Grand Cayman. Because of the coral reefs around the islands, cruise ships can't dock. So they drop anchor and those going ashore ride little boats back and forth. Makes for beautiful pictures.
—–
You know the deal – if you have a D picture, leave a link in the comments back to this post. Even if you haven't participated yet, now is a good time to jump right in!

Print Friendly
More Mac and Cheese, please!