It has been three months since the start of the Waldo Canyon Fire. The kids's t-shirts say it all.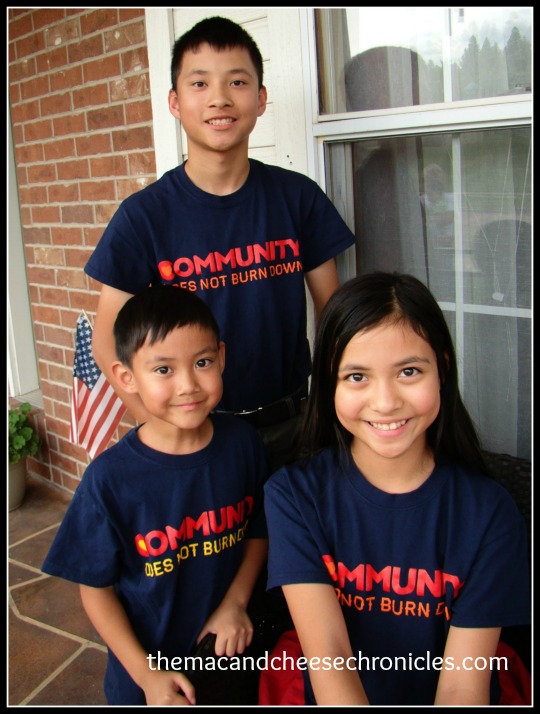 Community does not burn down.
I am so proud of our town. We've been working together to help the families who lost everything. Boo and his Boy Scout troop are collecting holiday items for the free "garage sale" for the families. Everything from decorations to roasting pans to wrapping paper! Air Force Academy cadets provided physical labor in helping to clear vegetation in the burnt neighborhoods. There is an active campaign to patronize the local businesses who had to close for a week or longer during the height of the tourist season.
Meanwhile, efforts have been made to mitigate future damage from flooding. Run-off from the burn scar will pose a real threat for the next few years. We took advantage of the free sandbags offered by the city, just in case the creek behind our house overflows its banks. Helicopters are once again flying over our house. This time they are dropping mulch before the snow comes, to make up for the lack of vegetation that previously prevented landslides.
I've said it before, but here it is again. I love my mountains! I've grown to love this community. This is our home now. Despite everything, I never want to leave.

Print Friendly
More Mac and Cheese, please!