I'm having my own personal sock of the month club, a la the Yarn Harlot. My goal is to match all the sock yarn in my stash with a pattern that I either already own or is available for free. Spend no money, knit more socks.
First up, watermelon self-patterning yarn.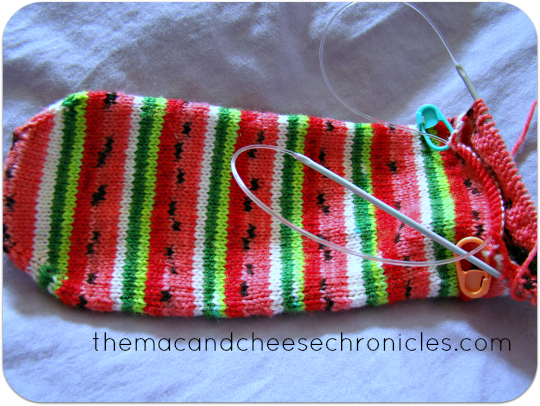 Print Friendly
More Mac and Cheese, please!