Ok, I admit it.  Part of the reason blogging has been light around here is that we took off on a Disney Cruise at the end of September.  It was Disney Vacation Club members-only cruise on the Dream, with two stops at Castaway Cay and a day at sea.
Saying it was fun is an understatement.  To sum it up, I've been having to make my own bed and cook my own food since we got back and I'm very sad about that.  Boo had a blast in the teen clubs.  Pumpkin Girl critiqued all the dancing in the shows (nicely).  Crush (the turtle from "Finding Nemo") nicknamed Bip "Niko".  Pipsqueak wandered off with Stitch.  We snorkled with sting rays and sang "It's a Small World" with Richard Sherman.  We got to preview "Toy Story of Terror" and see a presentation on the making of "Saving Mr. Banks".  I think "amazing" might just cover it.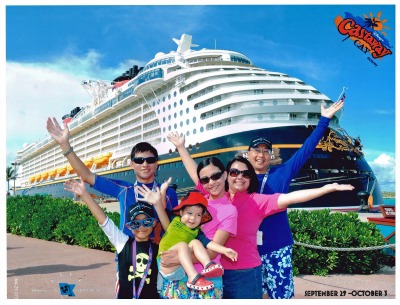 Print Friendly
More Mac and Cheese, please!