I was thrilled that we bought a house that would give me a craft room. I envisaged many days of crafting bliss in a neat and tidy room. All my supplies at my finger tips and a cat sleeping peacefully nearby.
Four and half years after moving in, the room looked like this.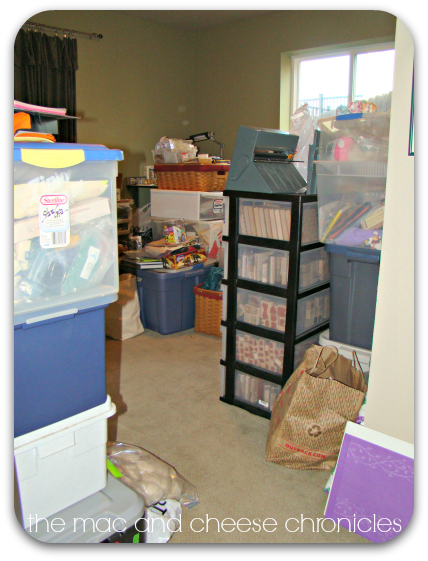 Don't just stand there at the door! Come in, come in.  On your left…more junk!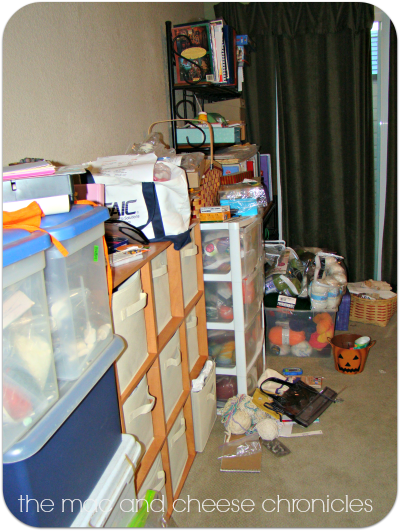 Don't forget to look to your right and notice my nice work table.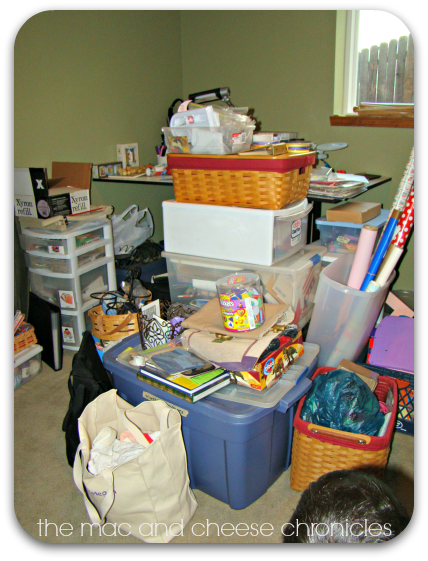 Behind you is the closet and don't miss the lovely pile in front of the window.
Pretty horrid, isn't it.
The room was never more than a glorified storage room and everyone just kept adding to it.
I was so over it. I actually hated it. So I decided to overhaul it.
Step one, empty the whole room. Everything but the bakers rack and one drawer unit were removed. Then we painted it. By "we", I mostly mean the husband. And by paint, I mean pink! It is my signature color, according to Pumpkin Girl, so why not?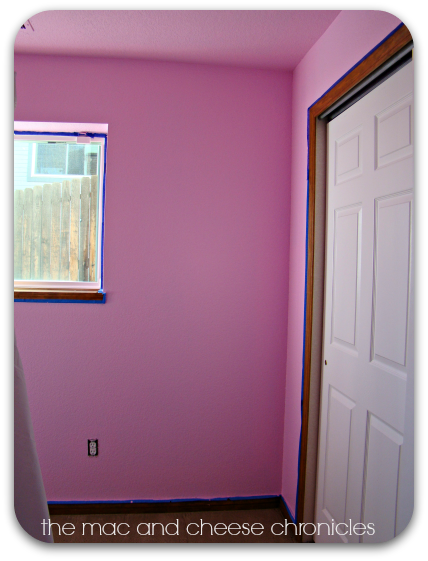 It's super hard to photograph because of the way the light comes into the room, so take my word for it – it's a very lovely shade of pink.
I am very much enjoying my pink craft room and ignoring the fact that the entire contents of the room still need to be dealt with.

Print Friendly
More Mac and Cheese, please!