Warning:  This post contains some highly skilled iphone photography.  Brace yourself.
I had to get up early last weekend and take Pumpkin Girl to dance at the mall.  Usually, this is not that noteworthy, nor does it require any special effort on my part. However, that day was not just window shopping with her dancing along instead of walking.  She was actually in a show, with costumes and makeup and music.
When we arrived, the mall was unlocked but not really open.  All of the stores were closed and the only people around were those associated with the day's festivities.  I had Pipsqueak in tow because Boo was hiking up Pikes Peak, as he does, and Bip and Phil were having fun at Pinewood Derby.
The mall is actually a very cool place first thing in the morning, but really, there is no call for being up that early unless you're going to Disneyland.
I thought maybe I could make the best of it and pretend that Pumpkin's performance was the rope drop show and later we could ride the kiddie train around the mall to complete the effect.
And then this happened…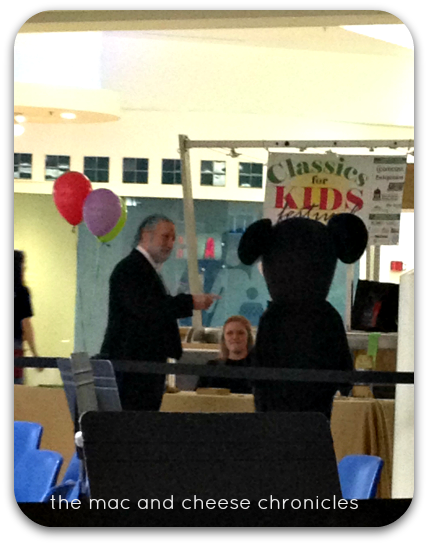 We spotted Mickey!  Really and truly, there was Mickey Mouse (or a somewhat close facsimile).  In this picture, he's chatting it up with Tchaikovsky.  I don't know why, I didn't ask.
So Pipsqueak and I watched Pumpkin's show and I got this high quality picture.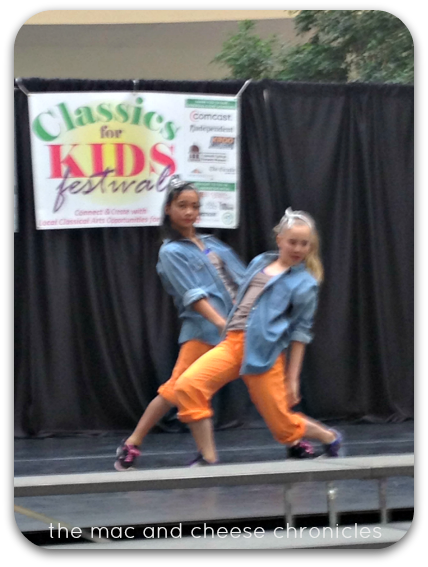 Her dance is hip hop and she's quite cute in it, though it amuses me muchly to see my graceful ballerina of a daughter hip-hopping. But when you're in a dance company, you dance what you're cast.  And you work it.
Later, we tracked down Mickey for a little character meet and greet.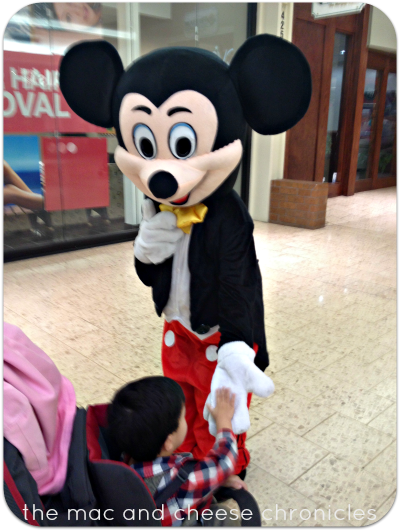 Then Pumpkin got ears.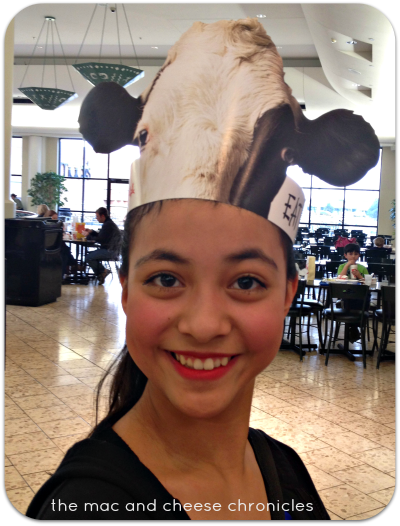 I decided against the train ride because it would have set us back $12 and I was saving up for a Dole Whip, which we never did find. If only we could have found one, or at least a churro, our fake Disney day would have been complete.
When there is no planned Disney vacation in sight, you have to do what you can.

Print Friendly
More Mac and Cheese, please!