Boo's buddy from DC is known far and wide on his mom's blog as the General.  He reads my blog because he thinks I'm funny.  Smart boy.  I like him alot.
When he and his family moved in April, he accidentally left a shovel behind in the HQ.  Since his family is planning on visiting us in August, the boys decided to have the shovel packed up with our household goods so the General could retrieve it when they visit.  I, being the totally involved parent that I am, knew nothing about this arrangement until the shovel showed up at our Colorado house.
So, General, we have some good news.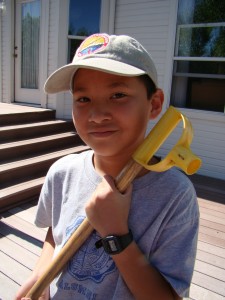 The shovel made it to our house.
The bad news is…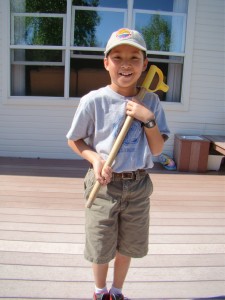 … it lost its head.
The good news is…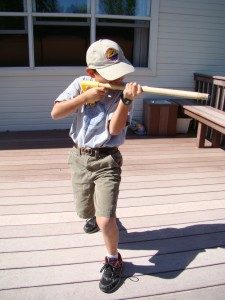 … you can always use it as a gun!
And the best news…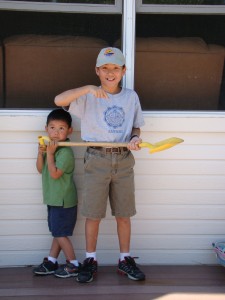 …the shovel head finally showed up!

Print Friendly
More Mac and Cheese, please!