Five years ago I made Bip an alligator scarf.
Time went by and it got caught in his jacket zipper too many times and it developed a hole.  I sat down to mend it only to discover that it was now much too small for Bip.  So once again, what is a mother to do for her alligator-loving boy?  Yep, make him another alligator scarf, this time in the grown up size.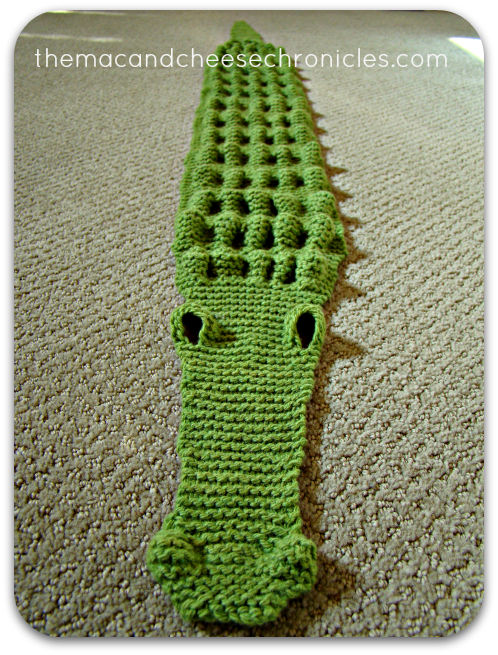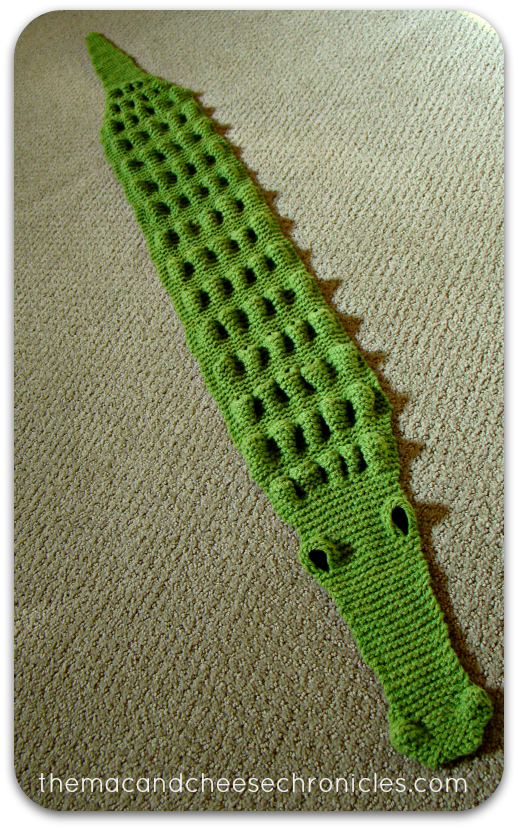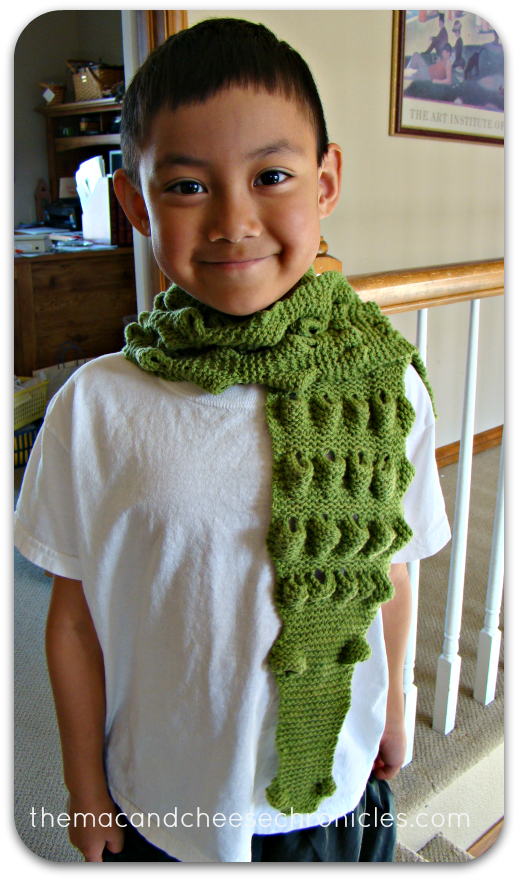 Cuteness!
The kit (pattern and yarn included) is here: Morehouse Farm Alligator Scarf
The pattern alone (emailed as a PDF) is here: Morehouse Farm Critter Knits (it is the 3rd one listed)

Print Friendly
More Mac and Cheese, please!